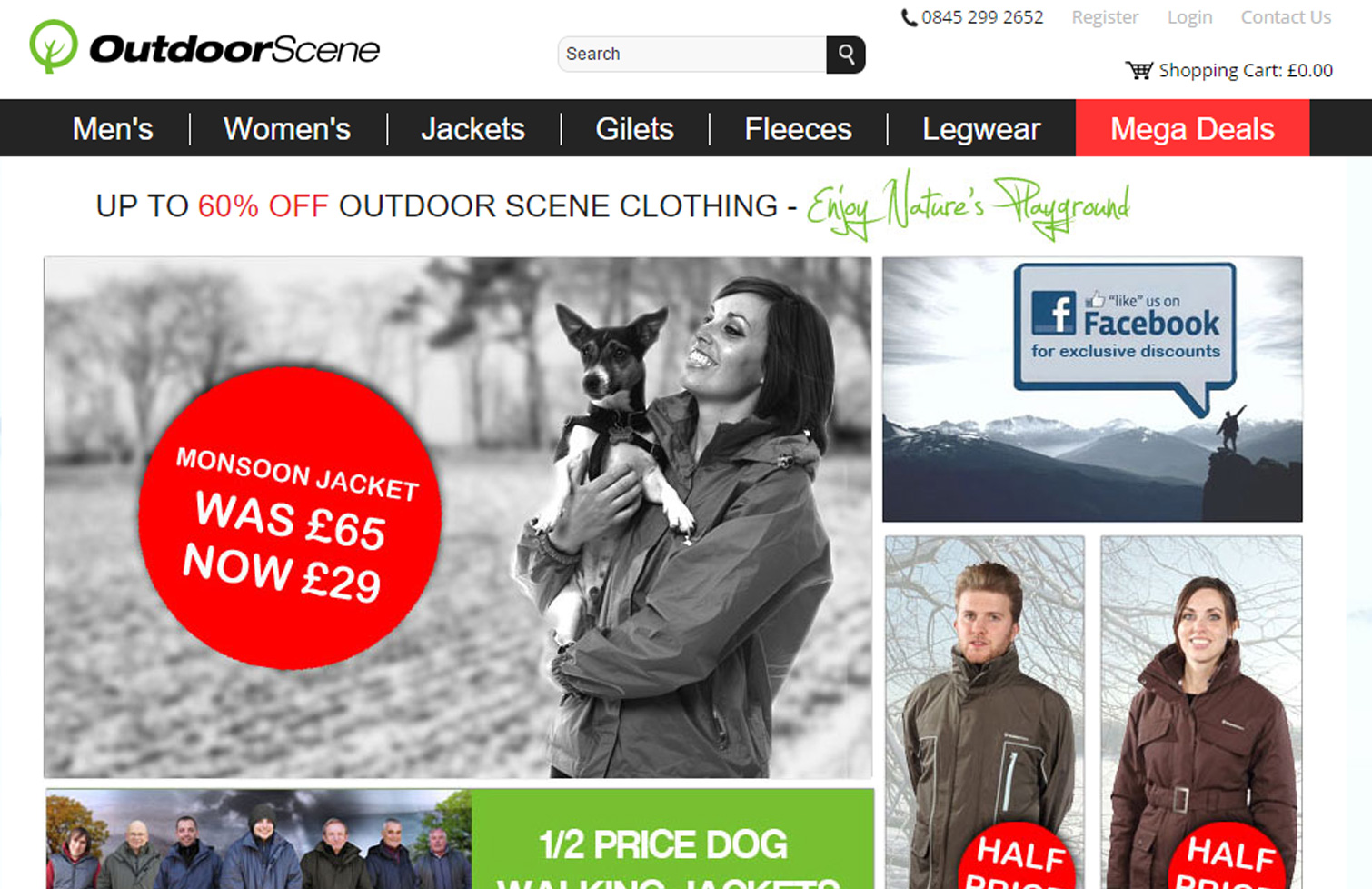 Project
Details
Outdoor Scene is an established supplier of outdoor clothing who approached GSL to create a 'new look' site.
They were unhappy that they were in-effect paying for a company's in-house development of their on-line product whose main competitor was a global industry leader.
In opting for Magento, their new ecommerce platform is the global leader and they benefit from a massive ground-breaking support community and online presence.
The team at GSL hope to revisit the project soon, offering a responsive solution.