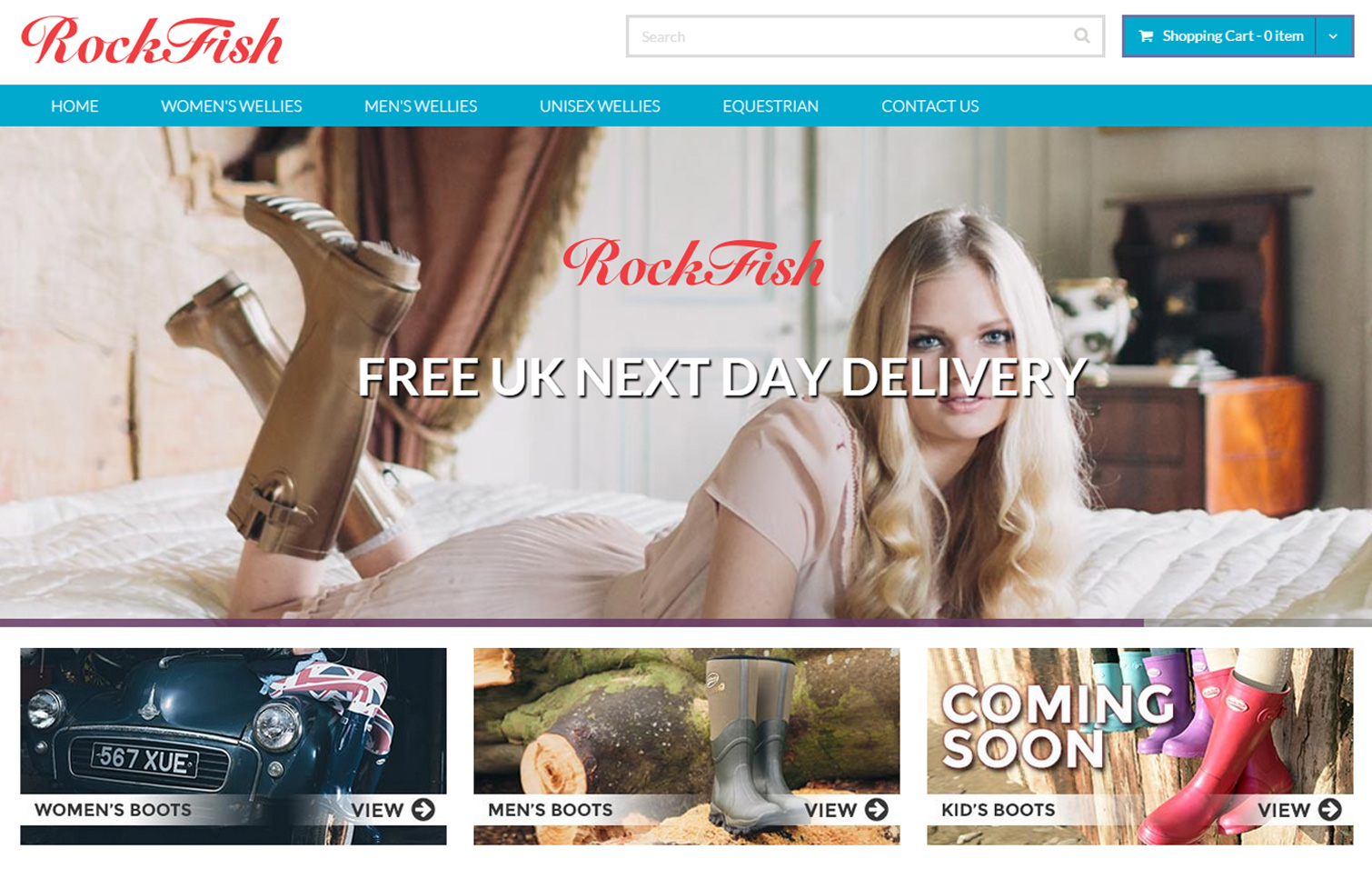 Project
Details
Rockfish Wellies were keen to move from their outdated solution to an advanced ecommerce platform. As a luxury brand they wanted a high-end solution with serious capabilities.
Their Magento solutions utilizes the flexibility and all-encompassing features of this powerful ecommerce platform; offering impressive reporting features, handling complex discounting and vouchers and integrating into other systems for accounting and stock control.
The team at Rockfish Wellies are delighted with their customer response and return on their investment as business has gone global since the launch of their Magento site!