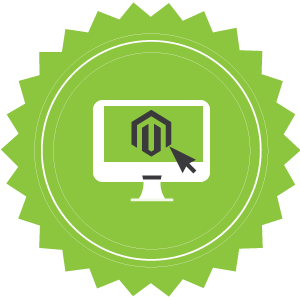 Need an ecommerce website that will grow and evolve with your business? Choose flexible, powerful and user-friendly software. Choose Magento.
Customisation
Just getting started?
Our developers will happily deliver a ready-to-go Enterprise level Magento website. And if you have grand plans, you needn't worry about outgrowing your website; our development team build every site carefully to ensure that, whatever the future holds for your company, your site can be scaled up suitably. All development is completed using best-practice techniques so you can be confident that your site is coded perfectly from the ground up.
Expert Design
Using many years of expertise, we are able to take the strong, durable platform that Magento offers and build a beautiful, functional shop front.
Forget identikit theme websites; when you work with us, you get something special and unique every single time. We can work with your existing branding or offer advice and guidance on freshening things up a little. That's yet another skill our designers possess in droves.
It just gets better
Because it's backed by a huge community and the powerhouse of eBay, Magento is an ever-evolving entity.
Updates are easy, and if a new incarnation of Magento offers something that will benefit your business, we'll help you install and get your head around any new features.
Fitting right in
Magento works with a wealth of existing systems to settle neatly into your day-to-day activities.
Whether your company uses Sage, Khaos Control, Magnius, Futura or any other number of systems, we have the capacity and the skills to hook everything up with minimum fuss and disruption.