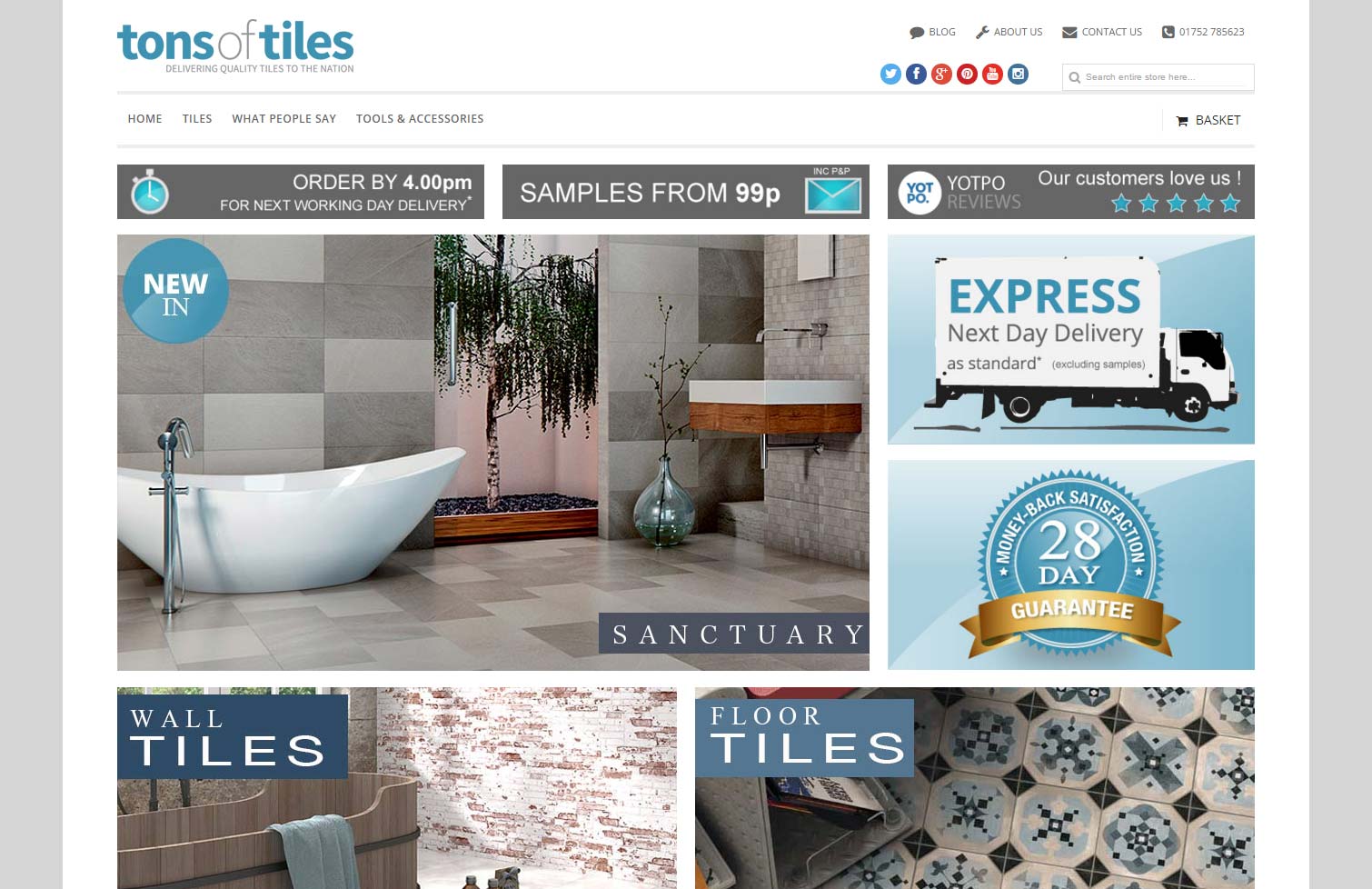 Project
Details
Tons of Tiles chose a Magento solution to address the issues they were facing with their existing site which was proving difficult to maintain and update as their product range increased.
GSL created a fully responsive Magento site which was both scaleable and extendable and able to custom calculate tile orders which was particularly important to the business.
As Magento is a market leading product that is constantly evolving in line with global best practise, so is their site….
Tons of Tiles are more than happy with the results their solution is yielding and love the way customers and staff alike are able to navigate and manage the site.