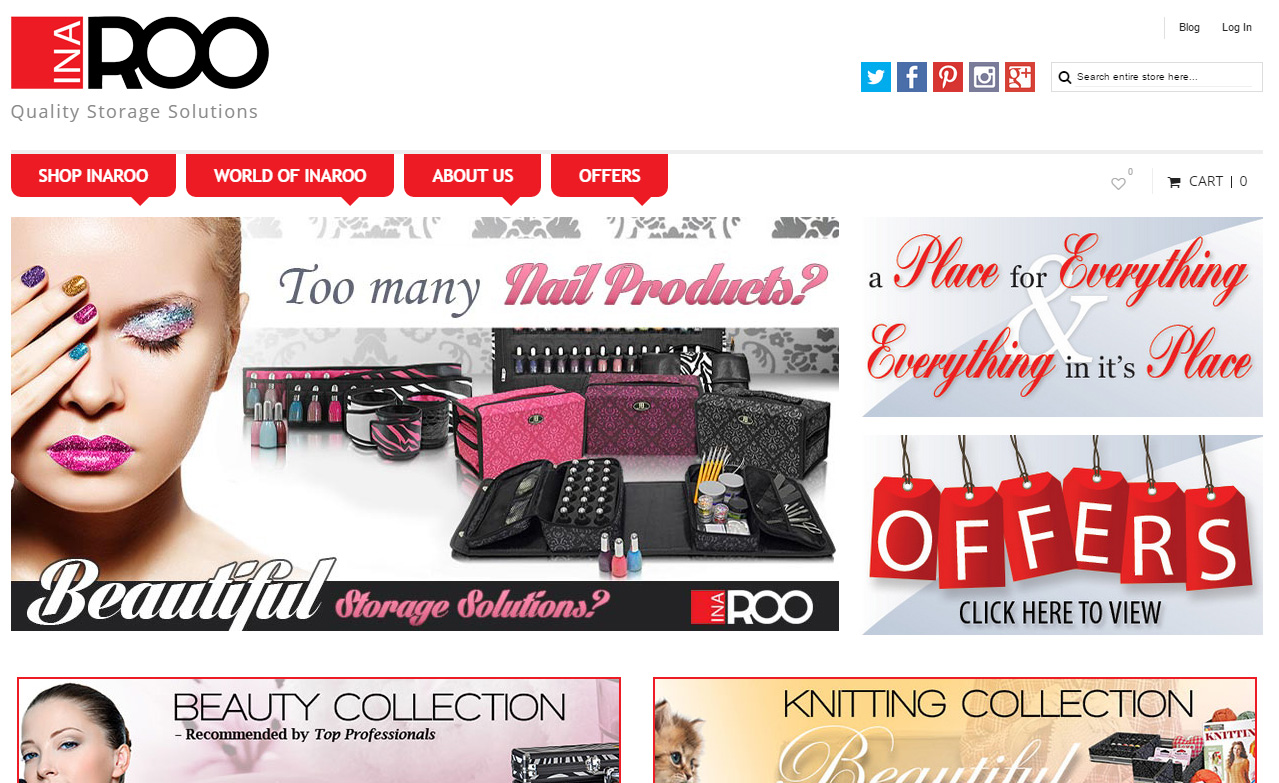 InaRoo was a new venture for a customer with an existing Magento site. They therefore appreciated the immense capabilities and possibilities that this platform had to offer so were keen to embrace it.
Magento provided InaRoo with an ideal starting point from which they could establish themselves online, drive a vast amount of traffic to their shop, and develop and manage a high-volume of on-line sales.
Magento is constantly evolving and remains at the forefront of development for InaRoo. InaRoo were confident that it would grow and adapt as they did and create an ideal shopping environment for their customers.