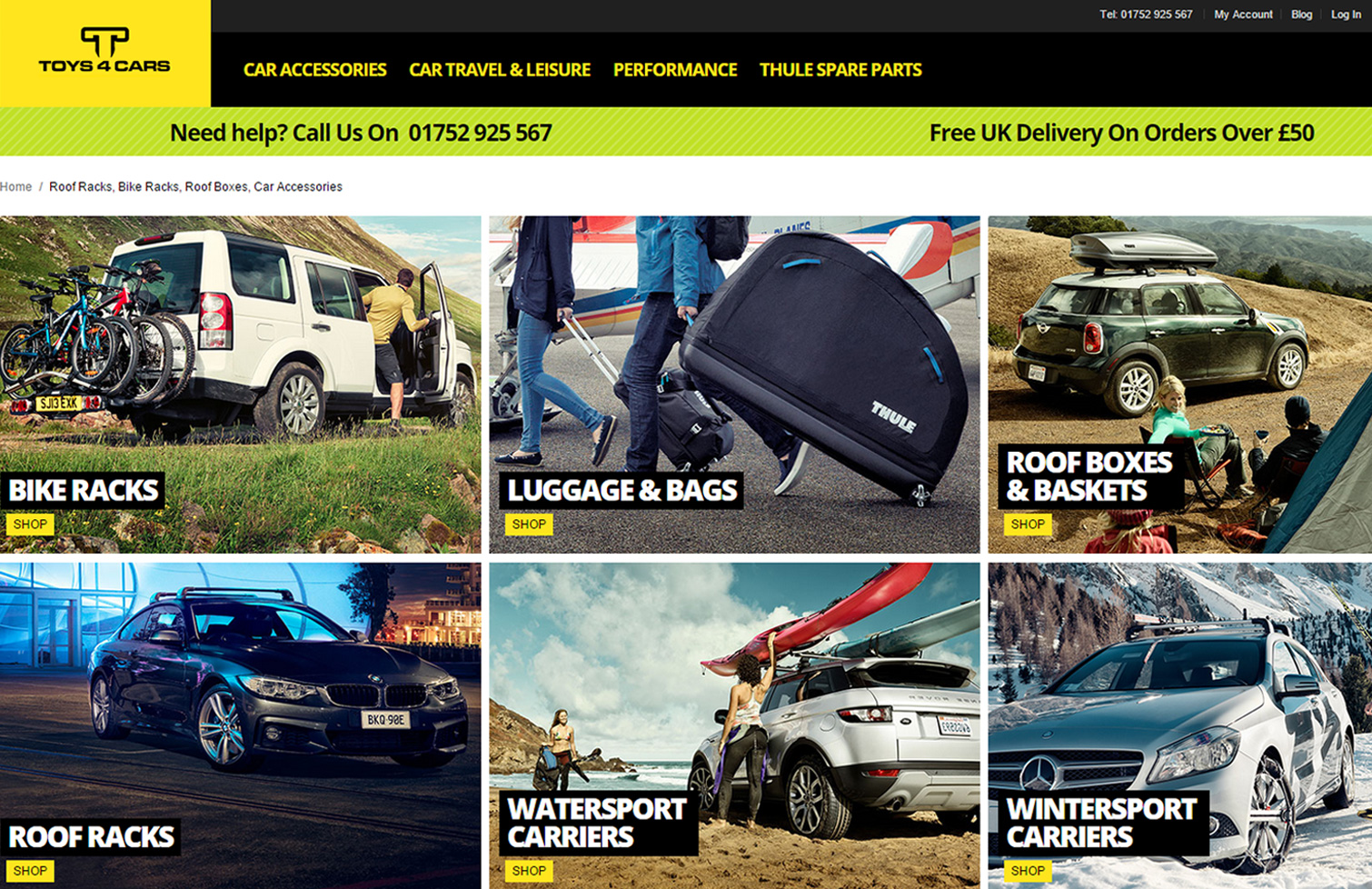 Project Details
Toys4cars is a family run business specialising in car roof racks and accessories whose online presence is fast making it one of the UK's largest retailers.
Toys4cars were keen to embrace the versatile nature of Magento, tailoring it to meet the changing needs of their business. They particularly liked the idea that as it is open source; meaning that they can do with it what they wish as their intellectual property and not that of GSL.
Toys4cars are excited about their boost in revenue and customer satisfaction and possibilities Magento offers for the future.